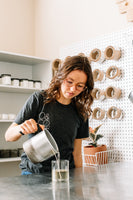 About Olive & Co.
Olive and Co. Candles have 100% soy wax and 100% pure beeswax candles that are handmade, and focus on creating a peaceful environment through our hand curated selections. 
All candles are made carefully in small batches in Bakersfield, CA, to bring joy into your home.
Something for Everyone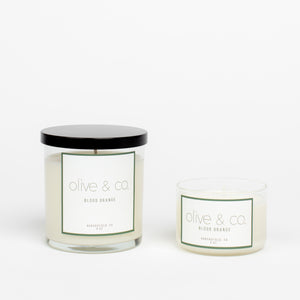 Blood Orange
Blood Orange is the perfect citrus scent that is soft + sweet. The ultimate spring, vacation candle.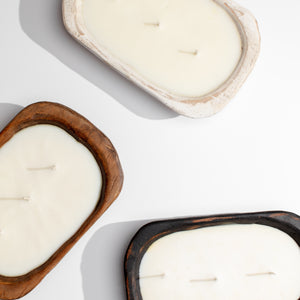 Dough Bowl
Dough Bowls make for the perfect center piece, decor item, and statement. Dough Bowls are not only used as candles, but can be turned into a decor bowl. 
100% Pure Beeswax
100% Pure Beeswax candle has so many health benefits. Beeswax candles help purify the air by producing negative ions while burning, helps eliminate dust, odors, and mold, and helps with allergies, asthma symptoms and improves breathing.
Beeswax comes from local bees that pollinate orange trees and almond trees.
Customer Love
This is my new favorite fall candle! It's fresh & cozy and not in your face pumpkin spice haha. The different layers of smells to this candle are so good. We'll have to order more to get us through the season.

Bailey
First off, Sea salt and orchid is heaven! The smell never seems to dull and always keeps the room fresh when I keep the lid off of the candle. Second, the wooden wick is the best!!! it makes the most subtle crackling noises and burns beautifully. The perfect detail.

Kaitlyn
I have recently purchased this Midnight Forest candle and am in love. If you need a break from everyday life and want to be transported to a lush forest, this is the candle for you. Burn baby burn, that lovely wooden wick crackles when you burn the candle—pure ambiance.

Hannah